Travelling Encourages Us to Share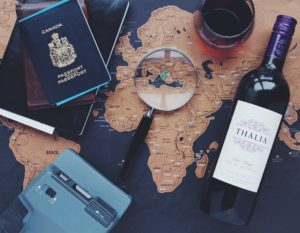 It is always fun to hear about someone's vacation or just seeing photos from somewhere that isn't home. I think it's always because we like to live vicariously through other people's experiences, whether good or bad. Whether we like to discover new culture, foods, social norms, or just change our view on things. I think the best way to do this is just to find the chance to go out and experience it yourself. Travelling is definitely a great way to share in a new culture and bring people together.
Stories Build Quality Time
Recently I went to China and see well…China, and it was honestly a great experience despite my horrifying up close and personal experience with a squatter. I went to Beijing and being there was such a surreal experience to see how the other side of the world lives, everything was so different and new to me, I would never have thought that crossing the street would give me a heart attack every time. It was a fun experience though and I got to try new foods, see amazing architecture and gorgeous landscapes. What I learned too was that, even though I experienced the trip my friends and family also got to share in my experiences as I retold my adventures. That's what I love about travelling it always brings people together.
Sharing is Easier and Easier
While I was on my trip I realized how easy it was to communicate with my friends and family a million miles away. Once I could get signal or some wi-fi connection it was as if my friends were with me on the trip and it felt as if I never left the country. Technology has advanced so much to the point where if you become home sick it's easy enough to do a quick video chat with friends or family to ease that feeling and keep in touch. I can still remember only a year ago when my friend left to China and the only way of communicating was through email and nothing more. Technology makes it much easier to share in experiences now, no matter where you are in the world.
A Piece of the Trip
Another way I ended up sharing my trip with family and friends was through all the photos and videos I took. Every photo or video unfolded stories or memories of things that happened. It's great that we have such technology to document everything and have these small gadgets that can remind us of the most elaborate adventures. Even if someone leaves on a local trip they always bring back photos or videos which lead to lots of new stories and discoveries to share.
Half the Fun in Travelling is Sharing
No matter what vacation you take you will always enjoy it because it's a new experience and a new world. But I found that half the fun in travelling was coming home and sharing all the things I did, bringing back souvenirs, and just showing everyone my photos and videos because you get to experience your trip again in a new view and definitely will appreciate your trip even more.