Karaoke with James Corden means Fun
Everyone has seen one of James Corden's carpool karaoke clips on YouTube. There are so many choose from and sooooo many to watch. Why is it so entertaining? Honestly, it might be how quirky, fun, and animated everyone on that show is, including Corden. Here are some of the most popular carpools based on Youtube viewers.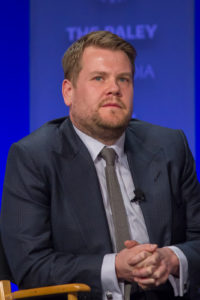 Bring your Karaoke Pipes
A fan favorite clip from James Corden's show is when he is driving around London. And who better to join him in London but Adele. James and Adele rock their ride and they really let loose and had so much fun. With Adele's stories or maybe you can call it Adele antics and the brilliant singing. They sing some of Adele's top songs like "Hello", "Someone Like You", and even Spice Girls "Wannabe". Wow can Adele and James belt it. It's hard not to laugh with these two together.
Magical Car Rides
James Corden surely looked like he was having lots of fun when Bruno Mars got into his car. Bruno always has a smile on his face like James and it stayed there the entire time as they went through different clothing changes. Not to mention iconic songs we know Bruno for such as, "24K Magic", "Locked out of Heaven", and "Grenade". You even get to hear a little taste of one of Bruno's childhood songs that sparked his passion for singing. With a smiley Bruno Mars for the whole ride, you'll be watching this carpool over and over again.
A Presidential Guest
This carpool currently has almost 60 million views and is continuing to grow. You will get to hear Michelle Obama herself belt it with James Corden. Singing karaoke songs by Stevie Wonder's and Beyonce. Michelle does a mini interview with James about her experience in the White House and what she will be missing when she leaves the White House. There is even a surprise guest that joins James and Michelle in the video. You'll surely recognize this popular artist. They were a top artist in the late 90s to early 2000s. Check out the video to see the unique collaboration.
Carpools will Continue
James Corden really made a fantastic series with Carpool Karaoke. If you haven't heard James has a TV show that was released this year. He pairs up with lots of new dynamic guests. It's time to go on a James Corden binge and sing-a-long with all the celebrities!